SEO for Carpet Cleaners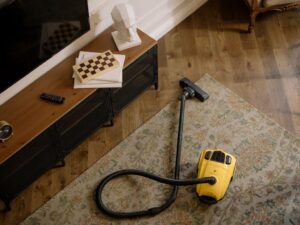 Across all industries, SEO is one of the marketing tactics that is most frequently discussed. It might be challenging to distinguish between what would benefit your company and what is simply snake oil in today's dynamic business environment. This article strives to teach you everything you need to know concerning carpet cleaning SEO services. It's critical to comprehend SEO and how it can aid your business flourish in the very competitive carpet cleaning sector. Get all of your SEO questions answered by continuing to read.
Understanding SEO for the Carpet Cleaning Industry
The term SEO, or search engine optimization, refers to a collection of tactics and procedures used to raise the ranking of your website on search engines like Google, Yahoo, and Bing. Your site's optimization directly affects how many visitors it attracts.
The better a site is optimized, the higher it will appear for pertinent queries. The websites that appear initially on the search results page are more optimized than those that appear on subsequent pages. The field of SEO for carpet cleaners is always changing. Google releases numerous significant updates every year. Consumer behavior is ever-evolving. To keep the ranks, SEO needs to be updated and adjusted frequently.
Why SEO Matters to Carpet Cleaning Businesses
SEO is a potent technique for attracting relevant traffic to your services and turning untapped markets into new clients. You may quickly grow your company and obtain an edge over rivals in the market by using the correct carpet cleaning keywords, high-quality content, and other SEO performance indicators. Along with elements like Google AdWords and social media marketing, it ought to be a component of carpet cleaning marketing strategy.
The following advantages of having an optimized website for your carpet cleaning service can be attained by working with an SEO firm:
Increases Visibility: A wide spectrum of new, untapped consumers will be drawn to your website, bringing them closer to conducting business with you.
Draw More Revenue: Increased visibility and the likelihood that more people will be intrigued by your services will increase sales, which will increase revenue.
Increases Brand Credibility: A stronger user experience emerges from appearing higher in search results. Searchers can quickly find the information they need. It elevates your company to new heights by giving it authority and credibility in the customer's eyes everywhere.
Differentiating Local Carpet Cleaning SEO From Traditional SEO
Local SEO for carpet cleaning is the process of enhancing your presence in a certain region and connecting with customers in that specific state, city, or town. It includes a focused and well-organized approach, which is very different from conventional SEO. In order to reach more local searchers, local SEO aims to develop leads around local landscapes. Businesses that provide local services, like carpet cleaning services, might benefit greatly from local SEO. If done correctly, more people can locate you, get in touch with you, and use your services. Local SEO for carpet cleaners has a spatial component that regular SEO does not always have.
The primary goal of traditional SEO is to increase your site's visibility on a worldwide scale so that anyone, anywhere in the world, may find you. To the contrary , local SEO creates signs of relevancy with people in a certain region.  Due to the enormous rise in instant smartphone searches, local SEO is becoming an essential part of all businesses. People frequently are using the service of the nearest business they can contact.
In Conclusion
For carpet cleaning companies, SEO is a vital and effective marketing tool. Optimization for searches is the way to go if you really want to attract customers, establish your company's credibility, and get an advantage over rivals.
SEO offers an equal playing field in a sense. New and established firms can both succeed in ranking well in search. A brand-new company can outperform an established one and grow sales quickly. An established company can control the top rankings and prevent any competition from ever emerging. Just who finances the optimization will determine the outcome. Your chances of ranking at the top of the search results increase as you more closely adhere to Google's SEO requirements.