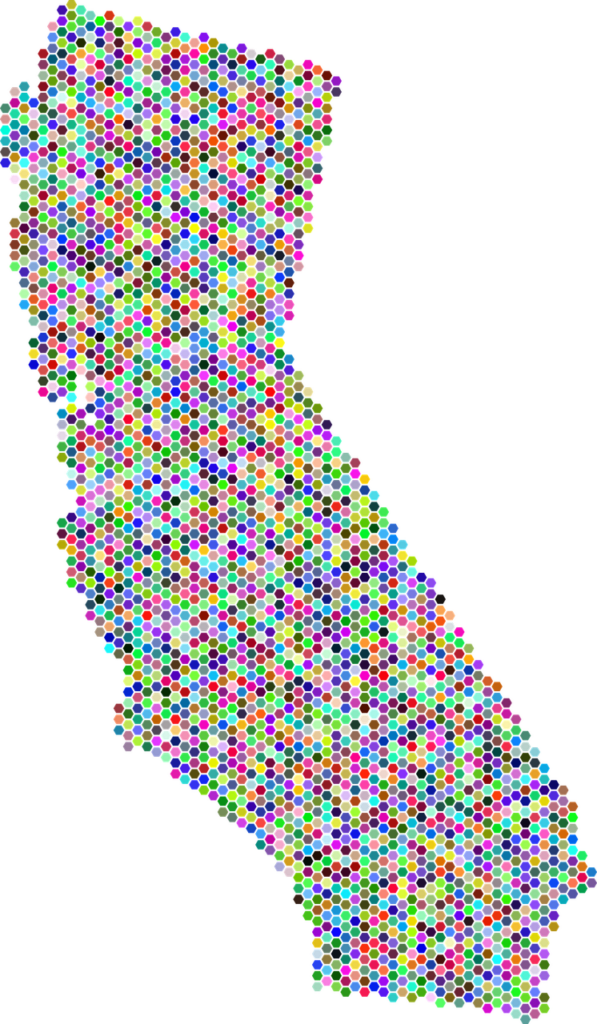 There are plenty of SEO companies in California. A simple google search will bring you a variety of results including a variety of ads to choose from. You might be wondering how you should base your decision when looking for a reputable company in California. This can certainly be a daunting task when you don't know exactly what to look for.
If you're considering working with a company in California, the information in this post will hopefully help you make a much more informed decision.
Is Your Business Local or National?
If you are a local business, it may be beneficial to work with a local SEO company. The reasons for this are very simple, they may understand the area more than other companies outside of the city or the state. This could be critical when creating a customized SEO plan for your business. Hiring a company who has very little knowledge in your target market could be detrimental. Content creation, backlinks, and other factors such as paid ads may be better suited for a company who knows exactly where you are located and the services you offer. They may also have a better understanding of the local competition and may be even more committed to supporting local businesses in the area.
Hiring a local SEO company in California may also have drawbacks. If you are part of a national brand or are considering going national or global, an SEO company with experience beyond your local market may help you get the national or global exposure you need to take your brand to a new level, or perhaps increase the visibility of your national of global presence. It still doesn't ensure that the company you hire for your local or national business is the right one for the job. So, what else should you look for in a marketing agency when hiring SEO companies in California? At Wilstar Media we like to call this RRP ( Reputation, References, Portfolio)
Reputation
How do you know if the SEO company in California has a good reputation?
When looking into a company to determine if they are a good fit, you may want to do a google search for the company and comb through the search results. Typically, when we investigate the reviews of a company such as a restaurant, it is the negative reviews that immediately stand out. There may be positive reviews and even positive articles for that business, however if we see something negative, we immediately will center our attention to that negative review and ignore the positive things. Similarly, when choosing an SEO company, you want to take the same cautious approach. Considering you may have a sizable investment in the company it is only natural to dig into all the aspects of the company, reviews, customer feedback, even employment feedback.
The feedback employees are giving about the company itself will serve as a gauge into how the employers treat their employees and staff. An overall positive employee feedback will translate into a company who treats their employees right and this could translate into better performance. I'm sure you would rather work with a happy and productive staff vs a frustrated and unhappy staff. Their attitude will more than likely have a direct correlation with the results of your SEO campaign. Glassdoor and indeed are great places for looking into the employee reviews of the SEO company in California.
References
Ask for references. Even in 2023 references are a great way to find out if an SEO company in California is the right fit. If the company has been in business long enough, they have likely formed multiple relationships with companies and have obtained permission from their clients to share them as a reference. In many situations there may be non-disclosures in place or companies want to remain anonymous and would rather keep any business relationship private. This is understandable and common, however there will be clients who have a relationship of many years with the SEO company and would be more than willing to recommend them or give you some valuable insight to help you decide. If they company fails to provide any, you may want to consider speaking only with companies satisfy this requirement. So, don't forget to ask for references.
Portfolio
Like references, you want to look into the portfolio of the potential SEO company. Whether it is web design, SEO, PPC, link building or other services, you want to make sure the company has the experience to take on the task. If you have a 5000 budget for google SEO or higher, you want to make sure the company you are working with has experience setting up campaigns in that range to make sure you get the best service for your investment. Be sure to ask for data showing results. Successful marketing companies have access which they may be able to share. This could be in the form of case studies for similar businesses and may provide some insight into how they will achieve similar results with your business. Feel free to check out a case study from a client we have worked with in the pool industry. You can find the case study here: Local Business Explodes Traffic From 400 to 45,000.
If you are looking for a reputable company for SEO in California, give us a ring or send us an email and let us prove to you why we are the right company for your SEO. Whether you choose to work with us or not, we hope this article has give your some valuable insight into choosing the right SEO company in California.