Why is SEO So Expensive?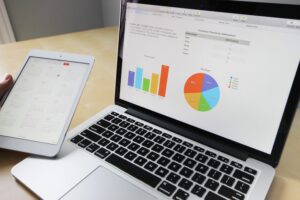 Hiring a company to improve your SEO may seem like a simple and straightforward thing to do. Perhaps you pay a small fee and there you have it. Your website magically moves up to the #1 spot beating out all the other millions of websites trying to do the same thing. Unfortunately that's not how it works. It would be great if there was a one size fits all solution, but then again it wouldn't because then everyone would be doing it and probably getting nowhere. You might be thinking, what makes SEO expensive and what should I expect? SEO is not an automated service. There are many variables that go into ranking a website on Google, things such as content, on-page seo, backlinks and others all contribute toward the goal of ranking better online and outranking competitors. A good SEO company will analyze your website and competition and come up with a strategy to achieve better results when it come to online searches. Since a lot of companies are already working to improve their rankings, you are essentially going up against other SEO companies in an effort to create a better plan that will outrank theirs. If the industry you are in is extremely competitive, an expert in SEO in consistently monitoring changes that will affect your rankings and may cause you to lose any progress.
Although some may have sticker shock when it comes to SEO services, depending on who the provider is, it may be worth every penny. You might want to ask yourself, What price would I  be willing to pay to be #1 for a certain product or phrase? Let's say you sell Parachutes. When you google "parachutes" you might have 10 companies on the first page trying to sell the same product, however you know without a doubt you have a much more superior product than the #1 search result. Ranking #1 for parachutes is even more important because you feel that customers deserve to use a better product, however,  In the world of SEO and search engines anyone is able to rank for any keyword with the proper strategy and budget. So although you may feel like you deserve that #1 spot, unless you improve your website's SEO, you are unlikely to ever outrank the current leader. SEO doesn't just happen on its own. It requires an expert to break things down and analyze. The extensive manual work and research that goes into SEO is what may make it expensive, when you couple that with a competitive niche the cost can substantially increase if it's an enormous market. There are many SEO tools and software modern companies utilize to make this process easier than before, but even then, it still requires a hand-on and custom approach.
How Much Should You Pay
When deciding how much to pay for SEO you will want to factor in a few things. Time and Budget. For some companies, spending 5-10% of their revenues to increase their bottom line through online marketing efforts is a no-brainer. For others it's too much. You will need to evaluate your finances and based on the data and new client acquisition that comes through marketing efforts you will have a better understanding if it is worth the financial investment. Your SEO provider should be tracking and providing you with regular updates not only as part of their Services, but to convince you that you have made a good financial commitment. Just remember that SEO is not an overnight service, and those who might say otherwise should be avoided at all costs. Anyone claiming to provide fast results could end up damaging your website and even getting it penalized by search engines. A general rule of thumb is to wait about 3 months before you start seeing any significant progress, of course this could come sooner but it should not be rushed through the use of questionable SEO tactics.
If you are looking to get started give us a call and we would be happy to hold your hand throughout the process. We will thoroughly evaluate your website, budget, competitors, and come up with a strategy to get your website ranking better.