Speed Up WordPress Website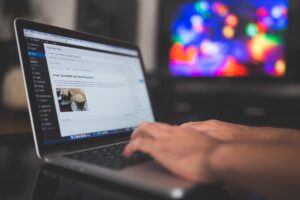 Having a website is imperative in 2022. With more and more customers doing business over the Internet, it is important to make sure that your website is performing at its best. There are many website platforms used these days, including website builders such as GoDaddy website builder, Wix, Shopify, and other drag and drop builders. One very popular platform that is widely used around the world and one of the most popular is WordPress. it is very likely that you've come across this article because you are having issues with speed or performance. While many of these platforms can be very convenient for developing a website, and easily adding or creating content for your customers they must be regularly updated and optimized for the best performance. One of the most common issues with word press is that website owners do not consistently update the site or the plugins. If you are not consistently implementing updates as they are released (which is often) then you are put in your website at risk not only from a performance standpoint but also from a security standpoint.
Failure to update plugins and update to the newest version of word press as it is released, can make your website vulnerable to hackers and can also slow down the performance. You may also have performance issues that is related to plugins not being compatible with each other. The best way to avoid these issues is to have someone regularly update and maintain your WordPress website. you may also experience a slow website due to malware or files already being infected. While there are many plugins that can help you clean up malware or reduce WordPress malware infections this can be very time-consuming and may not always work.
Another common problem with WordPress websites is that they are not properly optimized in many areas. There may be large image sizes which are contributing to the slow loading speeds, poorly written CSS, unnecessary use of JavaScript, and even too many ad placements throughout the website which creates very slow loading of pages. one way that you can increase the performance of a website is by using optimization plugins that will minify JavaScript and CSS, and reduce image file sizes by hosting them in another location, or compressing the images. These are only a few of the issues that you may be experiencing. Sometimes a few plugins can do the trick however often you will need an experienced WordPress developer to help you optimize your WordPress website. Depending on the server you are using and the size of your website it is very possible to increase the speed of your WordPress website. There are times when larger WordPress websites will need to be moved to a better hosting environment and a basic hosting package will not be enough. In this case, it would be recommended to upgrade to a faster server or WordPress hosting plan. You can browse some of our recommended word press hosting plans below.
if you would like us to evaluate your website and help you speed it up, please contact us for an evaluation. Our WordPress optimization packages start at $499. We may be able to offer you a discount if you are an existing client or sign up for our monthly maintenance services. we are trustworthy WordPress developers and would love to help you increase your WordPress website speed.