With the increased competition in 2023 for manufacturers, it is essential to optimize your marketing strategies to stay in business. With technology moving at a rapid rate, some manufacturers who have been in business many years have neglected the benefits of SEO. Although traditional methods such as word of mouth, local recognition and repeat business still yield positive results, we are in a living in a digital world which requires companies to follow suit. Simply put, the manufacturers who harness the power of online marketing will have an advantage over their competitors. So how exactly will SEO help you as a manufacturer?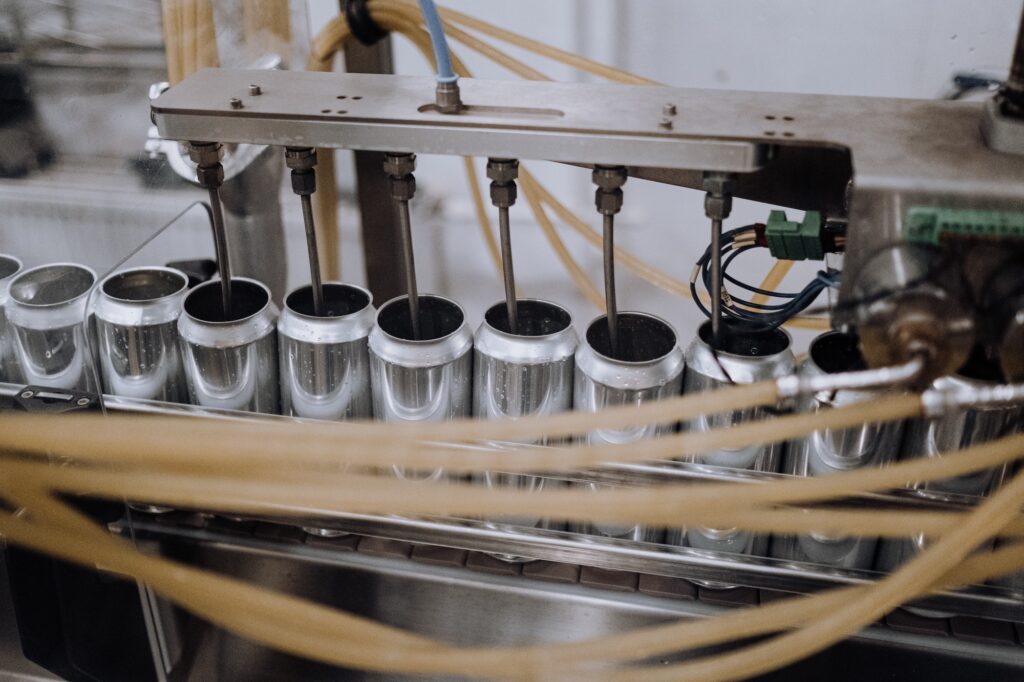 Benefits of SEO for the Manufacturing Industry
In 2023 more people are looking to the internet to find what they need. During the 2020 pandemic, we saw an increase in the use of the internet by over 10% from the prior year bringing the number to a staggering 4.6 billion users and in 2021 to over 4.9 billion. The internet is being used for a variety of things from online gaming to education and business. The days of looking for companies in the yellow pages are a thing of the past. Manufacturers are able to benefit from this global growth by capturing a portion of the search results relating to their businesses. The internet has just about every topic you can think of and any business you can think of. In prior years many manufacturers did not see the benefit of SEO and elected to continue doing business without it. However, in more recent years we are seeing a shift in that mindset. With a younger generation taking over prior companies and realizing the importance of having marketing such as social media and SEO in place, we will see more manufacturers in the US and abroad start using effective SEO for their manufacturing business.
What Kind of Manufacturing is SEO Beneficial for?
Manufacturing can involve a variety of products, and every SEO campaign should be custom tailored for that specific business. As an example, CNC machine manufacturers may not be related in any way microprocessor manufacturers. Although both are manufacturers they have a completely different product and the approach to SEO will be completely unique. With this in mind it is important to remember that SEO is beneficial for any company who has customers. If you manufacture a product and you expect to sell it for a profit, SEO will benefit your business. Understanding the search data around a specific product is imperative, as this will help you hone down to your ideal online customer. The great thing about SEO is once you start ranking for competitive keywords and maintain these, leads will continue pouring in. What business doesn't want a reliable lead source and online recognition? With competition increasing locally and more business going to companies in China, it is important to build online presence so more people and companies can find you, and this will help the US economy by conducting more business here in the USA. If searches are being made, and your company is nowhere to be found in the search results, they will likely choose a competitor who is.
We have conducted some brief research relating to manufacturing companies that would likely benefit from SEO. If your business type is not on the list, it doesn't mean SEO won't benefit you. The list is just too long to include them all.
Examples of Manufacturing companies likely to benefit from SEO:
car manufacturers – 60k searches per month
clothing manufacturers – 20k Searches per month
mobile home manufacturers – 8.2k searches per month
window manufacturers – 6.2k searches per month
brick manufacturers – 6.2k searches per month
paint manufacturers – 4.8k searches per month
There are just a few examples of estimated searches relating to manufacturing. There are thousands of searches similar to this. If you would like to get a free keyword analysis of your manufacturing business, do not hesitate to contact us and we will put together a custom SEO plan built around the most popular searches and keywords related to your business.