SEO for Accountants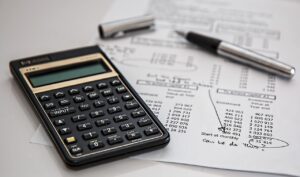 One of the industries with the highest levels of competition nowadays is accountancy. Consequently, it is more important than ever for accountants and accounting companies to promote their careers. Local accounting businesses must invest in local SEO since strong local SEO will raise your firm's position in local search results. In comparison to nearby competitors, this optimization will make your company appear more professional. Numerous SEO strategies are advantageous to accountants. One of the sorts of SEO that can be quite advantageous for nearby accounting firms is local SEO.
SEO for Accounting
SEO for accounting businesses raises the visibility of your website in search engine results, giving your company a better, more credible appearance than that of your rivals. Accountants can benefit from marketing assistance from a variety of angles thanks to seasoned marketing firms. SEO firms offer a range of accountancy marketing services, including content production and web construction.   Accounting firms can benefit from a variety of SEO strategies, including corporate SEO, national SEO, local SEO, and SEO audits.
Audits of SEO
SEO audits assist businesses in identifying the issues preventing your website from showing up highly on search engines, such as google. They can assist you in identifying both off-page and on-page SEO issues with your website. Duplicated content, broken external and internal links, poor word counts, and other issues are examples of on-page SEO concerns. Off-page SEO refers to activities carried out off your website but connected to it in a way that can influence how you rank in search engine results. Examples include brand development, social media marketing, as well as other similar activities.
Regional SEO
Local SEO and "near me" searches typically assist your clients in locating the closest businesses or goods in their neighborhood. Local SEO tactics follow a new pattern than their national counterparts. For local SEO services, Google examines user searches to determine the categories of businesses local residents are looking for. Your website will rank much higher in local searches thanks to local SEO. It makes you appear more appealing in comparison to your regional rivals, and by getting to know your consumers' wants and needs, you may draw in more visitors to your website.
The ideal technique to take into account your target audience and modify your content creation to suit their needs is through local SEO. Organic search results from websites and the local pack or a Google business profile make up the two categories of local search results (GBP). After a query, a search engine will present organic results, which are unpaid results. On a search engine's result page, these search results are displayed (SERP). Google displays the top outcomes for local business searches as the "local pack."
National-Level SEO
The rankings of your website on a national level within the United States are related to national SEO. In contrast to local SEO, which concentrates on rankings for a specific place, nationwide SEO concentrates on optimizing your website on a larger national scale. Since the appropriate targeted audience and keywords are taken into account on a bigger scale, this form of SEO plan may appear more sophisticated.
Enterprise-Based SEO
Your accounting website will contend with top competitors in various searches if you use enterprise SEO. Enterprise SEO is indeed a tactic to enhance enterprise-level websites' organic search rankings. You should be able to get a variety of services from an enterprise SEO solution, including support, training, thought leadership, and SEO research.
Local Accounting Companies
Because many accounting firms operate locally, local SEO can greatly benefit them in growing their clientele and expanding their business. Local accounting firms can benefit greatly from SEO efforts in a variety of ways.
Search engine optimization, or SEO, techniques can make it so that your website shows up on the top page of search results, bringing in more potential clients to your business. Additionally, hiring SEO services for your neighborhood accounting firm will assist you in developing content by researching and analyzing the needs and demands of your target market. Depending on where you are, your clients' demands and interests could alter. Due to this, local accounting businesses must take their geographic location into account when developing their SEO strategies. Furthermore, it has become more and more important to think about local SEO for your company as "near me" and mobile searches gain popularity.
The Importance of SEO for Accounting Firms
Accounting firms can gain a lot from dealing with qualified SEO experts because the field is now quite competitive. You can discover more regarding the keywords that are much more relevant to your local clients by working with companies who specialize in SEO tactics. In comparison to your rivals, this improves the appearance and ranking of your website.
Other advantages of SEO for your company include improving the aesthetics, usability, and mobile friendliness of your website. You can draw more visitors to your website by improving its aesthetics and usability. Additionally, accounting firms gain from the professional marketing businesses' content production capabilities. Many content-generating businesses can assist accounting firms to appear more professional and modern by producing content that is pertinent to your customers' wants and using keywords which are most beneficial to your clients. Knowing the precise demands and interests of your target audience will help you create material that will appeal to them.